Books of note for the month of September
29. September 2018
F.E.B.M.E. Kupferschmied
There are four books or stories I have read this month in english, which are of note and in the following, I'll shortly describe the books and stories I've read and what I thought of them. I plan to have one, or more of this kind of posts every month.
American Hippo by Sarah Gailey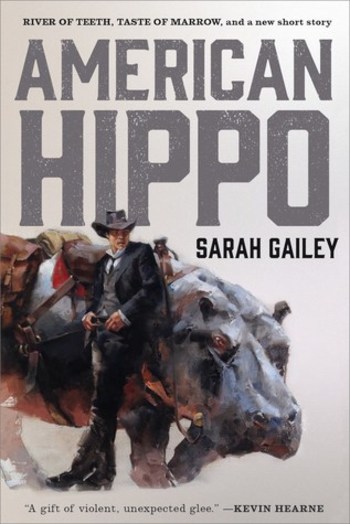 I went into this, as I guess did many others, thinking that it is a pretty neat idea, the wild west with hippos. Just crazy enough to catch my interest. It was well worth it.
American Hippo combines two novellas River of Teeth and Taste of Marrow, both of which resolve around the same group of people. Houndstooth, Hero, Archie and Adelia. The gang of four are tasked to clear a large area of wild hippos, here just called ferals. The first novella tells us the story of these four finding together and getting to the task of collecting these ferals, the second tells us the story after they have finished their task. (If you need more details, you'll have to read it for yourself, I won't spoil it here.)
I really liked that the two novellas are combined here, they fit very well together, Taste of Marrow sets in right after River of Teeth, yet the combination of these two allows for a much more interesting course of action, simply because they each also could stand on their own. I especially liked Taste of Marrow because it changes course a bit, whereas River of Teeth mostly was action-packed, Taste of Marrow uses the same setting to depart, at least some, from the action and tell other, heart-warming stories. The first novella introduced the world and its main characters and packed in quite a lot of action, the second novella told us much more about the characters, how they feel, about what's keeping them up at night, what motivates them and why they are, who they are. Needless to say, I especially liked the second novella but, and this is a big but, this of course hinged on the well done world-building and scene setting in the first.
These are interesting stories, telling much more than just the stories of an alternative wild-west on hippos. The only thing I disliked were the action sequences, those were just chaotic. There was no real setting of the scenery and people were, or it felt like they were, everywhere at once and here happened things and there and over there. It was just rather messy. I was unable to discern most of the time what exactly was happening. Some more clarity in those passages would have helped me a lot.
Otherwise, this is just plain fun (and more than that). Worth your time!
The Fifth Season by N.K. Jemisin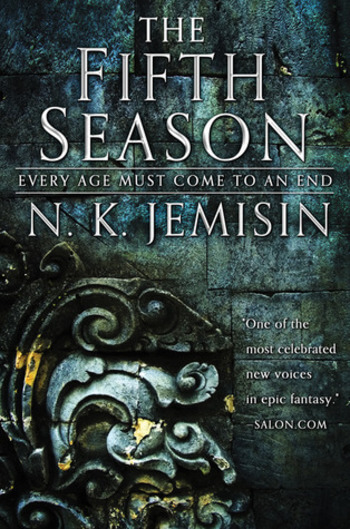 At first, I had a hard time to really get started with this one (I have to admit though, I usually don't read much, if any at all, fantasy.). The first few chapters did not hit home with me, but as soon as Damaya, one of the three main characters of the book, was introduced, I was hooked and rushed through the rest of it.
This is an incredibly powerful story that follows three women at very different stages in their life. Forget the great story and the well-done world building. This book is not about that. This is about three women powering through some of the worst of circumstances and trying to make a living, trying to find at least a shred of happiness in a world where everything is falling apart, be that their lives or the world itself.
I can't wait to get started with the remaining two books of this trilogy.
Our King and His Court by Rich Larson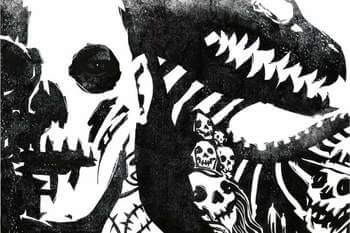 This is a Tor.com original short story and you can find it here and also more stories of the author here.
I really liked this story. It is a story full of unlikeable characters doing awful things but it manages to hinge on to the last bit of innocence that can be found in its world: children.
The story is set in a futuristic Mexico were the state has fallen and ganglords are running the show. The main character is Scipio, the second-in-command to the local leader El Tirano, who has just rescued Mateo, El Tirano's son. Mateo is that last bit of innocence found in this world, he's just a child, albeit one whose father is one of the most gruesome murderers to be found.
What stood out to me in this story is not the plot, the plot is rather straightforward, although it contains a twist. It is the world and its characters. The story kept me wanting for more. It is one of those short stories that functions well as a short story but the characters and the world are so interesting and so masterfully fleshed out, I wanted to sink into it and learn more about it and the characters living in it. If you ask me, that is one heck of an achievement, done with so little words.
Binti by Nnedi Okorafor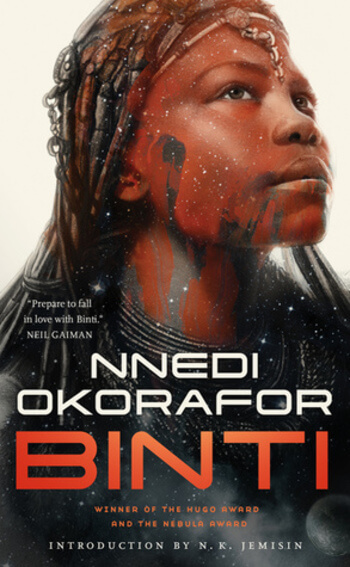 I happened upon this story by chance and was very glad I did. To me, this did not feel like actual sci-fi, it was much more a coming-of-age story set in an unknown future. The story is not about the sci-fi elements it most certainly has, it is about having roots, about what it means to become an adult in one's culture, about deciding for yourself, about overcoming fear and rejections and about being foreign and being treated as such. From this list alone, you can guess that this novella accomplishes a lot in its little more than a hundred pages.
You can read this book as a standard sci-fi story, as a coming-of-age narrative, as a commentary on foreignness, as a depiction of our treatment of strangers or as an account of an emancipation (in most senses of the word). Yet, that wouldn't do justice to this book. Its strength is that it is an entanglement of all of the above and never just one of them.
Please read this. It's an excellent novella!
We are a shadow of jaguars.
Thanks for reading us.